Claude Leblanc - Collection de Famille La Conseillerie des Tonneliers
Des jolis vins de Vignerons
La Conseillerie des Tonneliers a été créée par Madame Claude Siegrist en 1978 à Beaune en plein cœur de la Bourgogne avec la volonté de mettre en avant des jolis vins de vignerons.
La Conseillerie des Tonneliers was created by Madam Claude Siegrist in 1978 to Beaune right in the heart of the Burgundy with the will to put in value of wine growers' attractive wines.

Depuis plus de 35 ans, Claude et son fils Yvan ont à cœur de développer de nombreux partenariats avec des domaines et châteaux de toute la France afin de permettre aux acheteurs des centrales d'achats nationales de sélectionner des vins de qualité à travers des terroirs exceptionnels.

For more than 35 years, Claude and his son Yvan are eager to develop numerous partnerships with domains and castles of all France to allow the buyers of the national buying groups to select quality wines through exceptional soils.
Passionnés par la richesse et la diversité de nos terroirs, la famille Siegrist et son équipe misent avant tout sur la notion de service :
- Être au service des vignerons afin de les conseiller et de les aider à se développer tant au niveau qualitatif qu'au niveau commercial...
- Être au service des clients pour répondre rapidement à leurs besoins en proposant de nouvelles qualités, de nouveaux domaines...
Fascinated by the wealth and the diversity of our countries, the Siegrist family and his team bet above all on the notion of service:

- Be in the service of the wine growers to advise them and help them develop both at the qualitative level as at the commercial level ...
- Be in the service of the customers to meet their needs quickly by proposing new qualities, new domains ...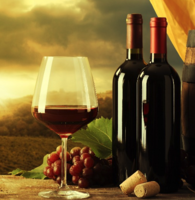 Chers Vignerons, Domaines & Châteaux
Dear Wine growers, Domains and Castles

Nous vous conseillons sur un plan qualitatif et marketing

We advise to you on a qualitative and marketing plan.


Nous avons à cœur à vous trouver des solutions commerciales à moyen et long terme

We are eager to find you commercial solutions medium and long-term


Nous développons de nouveaux marchés dans le respect de vos marchés actuels

We develop new markets in the respect for your current markets

Nous travaillons en transparence totale sur les clients prospectés

We work in total transparency on the customer prospection



Chers Clients
Dear clients

Nous dégustons entre 2 à 3.000 vins par an afin de vous présenter les meilleurs rapports qualité-prix.

We taste between 2 and 3.000 wines a year to present you the best values for money.


Nous vous proposons régulièrement de nouveaux domaines en fonction de vos besoins.

We propose you regularly new domains according to your needs.


Nous centralisons l'ensemble de notre gamme sur notre entrepôt à Beaune avec un seul point d'enlèvement.

We centralize our whole range on our warehouse in Beaune with a single point of removal.

Tous les documents sont dématérialisés.

All the documents are dematerialized.

Nous vous proposons des solutions logistiques avec un suivi de la commande à la livraison.

We propose you logistic solutions with a follow-up of the command to the delivery.

Une force de vente d'agents pour suivre les magasins au niveau national.

A sales force of agents to follow stores at the national level.
Ceux qui nous font confiance
Those who trust us
Centrales de la Grande-distribution France, Belgique et export : Auchan/ Carrefour/Monoprix/ Intermarché/Leclerc/ Casino/Schievers/CORA...
Central purchasing of French, Belgium and foreign countries mass distribution:
Auchan/ Carrefour/Monoprix/ Intermarché/Leclerc/ Casino/Schievers/CORA...

Centrales de distribution en CHR : Métro / France Boissons...

Distribution centers in hostelry and restoration : Métro / France Boissons...

Centrales de distribution sur le net : Ventes privées, C Discount...

Distribution centers on the internet: Ventes privées, C Discount...

Clientèle CHR locale

Local restoration


Une activité de caviste à travers notre caveau Délicave au centre-ville historique de Beaune.

Wine merchant activity through our Délicave cellar in the historical city center of Beaune.
Le vin est un produit de terroir et de découvertes. Grâce à cette équilibre parfait entre l'homme et la nature, nous avons à cœur à respecter cet équilibre où chacun, vignerons et clients, pourront à travers nos services, travailler main dans la main en toute confiance.
Wine is a product of soil and discoveries. Thanks to complete balance between man and nature, we are eager to respect this balance where each, wine growers and customers, through our services, will be able to work hand in hand confidently.
Notre caveau du XVIIème siècle...
Our cellar from the 17th century...

Des vins de vignerons de toute la France aux prix du marché.

Wine growers' wines of all France in market prices.

Un accueil et un conseil personnalisé.
A reception and a personalized advice.

Possibilité de dégustation privée, séminaires et réceptions sur réservation.
Possibility of private tasting, receptions and firm seminaries on reservation.

Organisation d'évènements : chaque année une grande dégustation lors de la Vente des vins des hospices de Beaune.
Organization of events: each year a big tasting during the "Vente des Vins des Hospices de Beaune".